"Knez Mihailova, 53" by Mariela Cvetić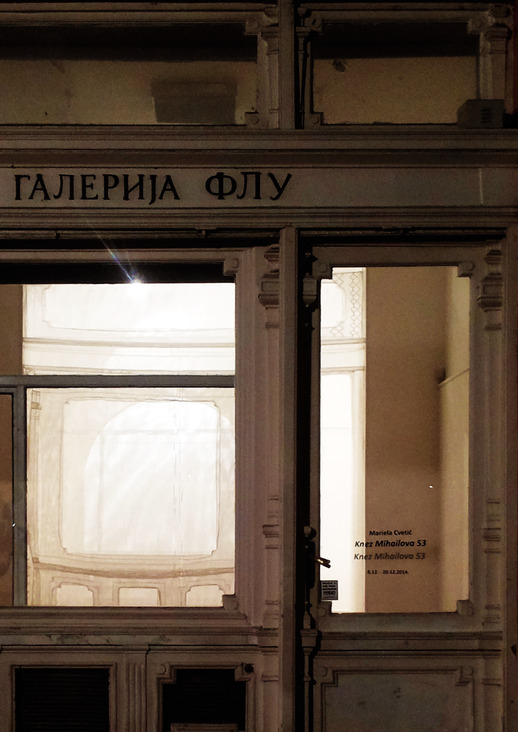 Title

Knez Mihailova 53

Artist

Mariela Cvetić

Date

2018

Country

Serbia

Credits

All artworks and archive images shown in this artist's book, including the book itself are courtesy of Mariela Cvetić.

Technical details

Knez Mihailova 53, Knez Mihailova 53 is an artist`s book published in 2018 by the University of Belgrade, Faculty of Architecture and University of Arts.
Download the book
Description
What is shown in the digital exhibition "Free to Create" – Create to be Free" is the digital version of the artist's book Knez Mihailova 53, Knez Mihailova 53 as a part of a long-term artistic project by the same title. This artist's book is published in a limited edition.
The project is focusing on the building in Knez Mihailova, 53 in the very center of Belgrade, Serbia. From the very beginning, the building is a place of freedom and creation. The building spreads on two more streets. It was commissioned by famous lower lawyer Marko Stojanović as a private house and it was designed by architect Konstantin Jovanović in 1889. As a lower lawyer and bank governor, Marko Stojanovć was prominent figure at the end of 19th century and the beginning of 20th century. He was also passionate photo amateur who made a lot of photographs on the house. Before the building had become the Fine Art Academy (1937), the owner's family inhabited it, while ground floor was occupied by all kind of shops. Austrian consulate was there too before the WW1I. From the very beginning, the building is a place of freedom and creation, from architect Konstantin Jovanović, owner Marko Stojanović, famous tenants up to sixty threesixty-three generations of fine art students/artists.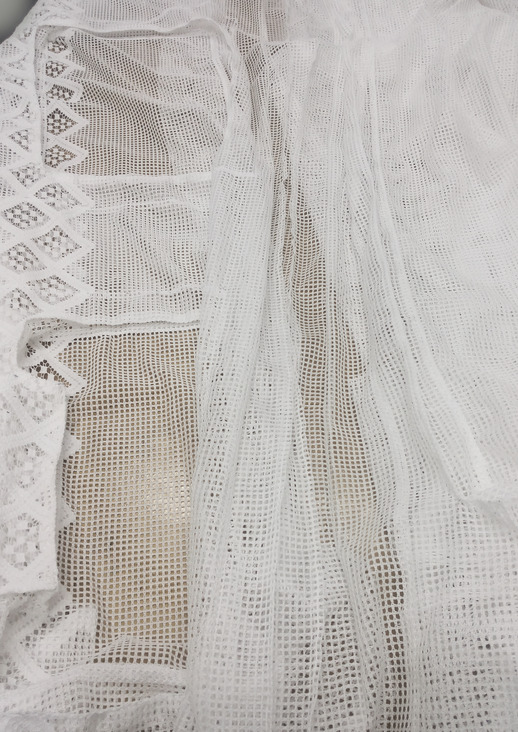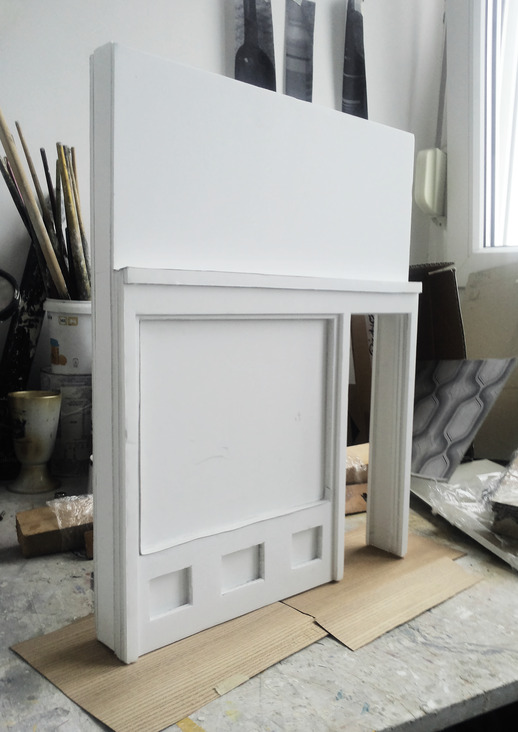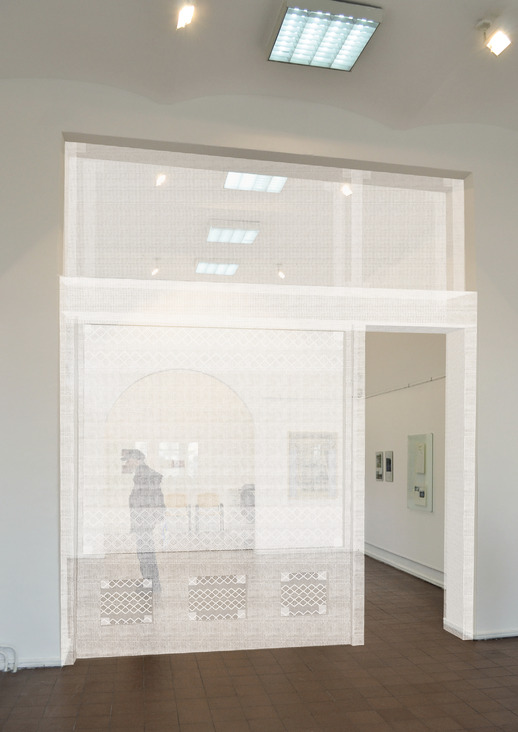 The first part of the project was an exhibition made for the Gallery of the Fine Arts Faculty. The installation was made of a machine-made lace and stretched between two columns in the middle of the Gallery. It was the same size as the entrance portal. Thus, this entrance portal (a door and a window) was "translated" as a lace-made portal mirroring each other.. The transparent lace-structure refers to the transparency between reality and the artistic mirroring of reality. The public space of the street and the interior of the Gallery was connected. This connection with the lace refers to the interwovenness of history and architecture.