Title

Why Art Matters in Times of War

Artist

Tewa Barnosa

Date

2020

Country

Germany

Credits

Courtesy of ifa (Institut für Auslandsbeziehungen), Tewa Barnosa. Marion Meyer-Radtke (interview), Rolf Schulten (photos), Johanna Barnbeck (video editing); Archive images and all artwork shown in the video courtesy of Tewa Barnosa.

Curated by

Martin Roth Initiative / Federal Foreign Office Germany

Technical details

MP4; length: 1:57 min. The video was commissioned by the Martin Roth-Initiative and produced by Marion Meyer-Radtke (interview), Rolf Schulten (photos), Johanna Barnbeck (video editing); archive images and all artwork shown in the video courtesy of Tewa Barnosa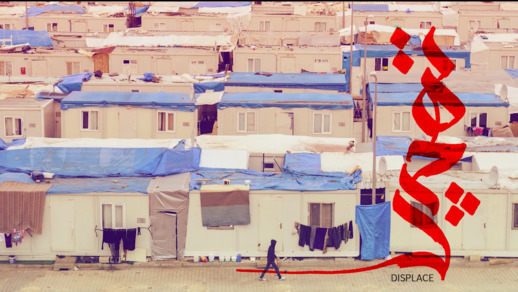 Text by: Marion Meyer-Radtke/Martin Roth-Initiative
"Why Art Matters in Times of War" portrays Tewa Barnosa, an artist, curator and cultural manager from Libya. At the age of seventeen, one year after the beginning of the civil war in Libya, she founded the WaraQ Art Foundation, an art and cultural space that provides a platform targeted to young emerging artists in the capital city of Tripoli. Central topics addressed at 'WaraQ' are the civil war, violation of human rights, questions of origin, identity, diversity, and how to deal with conflicts. These have also become core themes of Barnosa's art. Her art combines Arabic calligraphy with painting, photography, visual arts and digital media, and repeatedly uses elements of the Tamazight language.
Barnosa came to Berlin in early 2019 as one of the first scholarship holders of the Martin Roth-Initiative after she and the WaraQ Art Foundation had been repeatedly attacked and threatened by militia in Tripoli. For a year and a half, she worked with the host organisation coculture, curated and organised exhibitions, developed her own art, and displayed it in numerous European countries.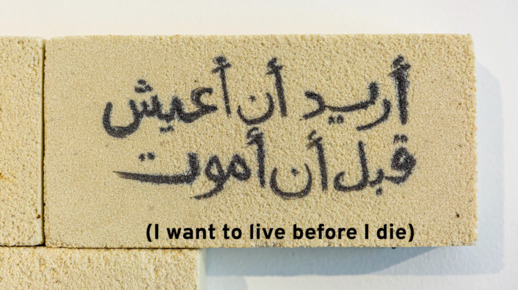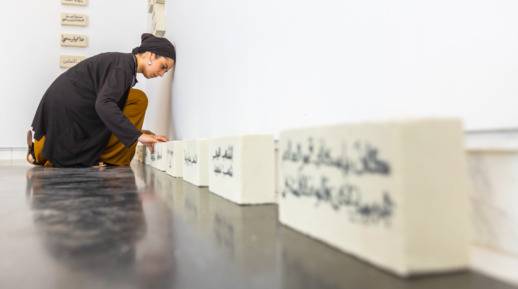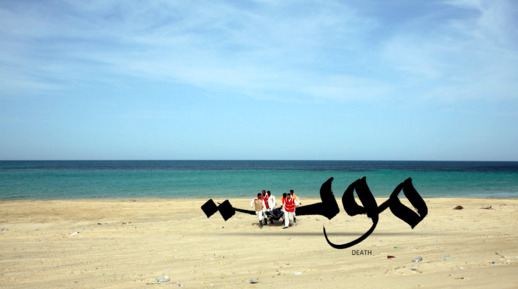 Since 2018, the Martin Roth-Initiative has been actively promoting artistic freedom by providing at-risk artists and cultural actors with temporary relocation in Germany or in safe places in their home region. A joint project of the Goethe-Institut and ifa (Institute for Foreign Cultural Relations), funded by the German Federal Foreign Office, the Martin Roth-Initiative is an expression of international solidarity with those who stand for the freedom of art and culture and for an open society.
More info: www.martin-roth-initiative.de/en; tewabarnosa.com