"The DNA" by Faig Ahmed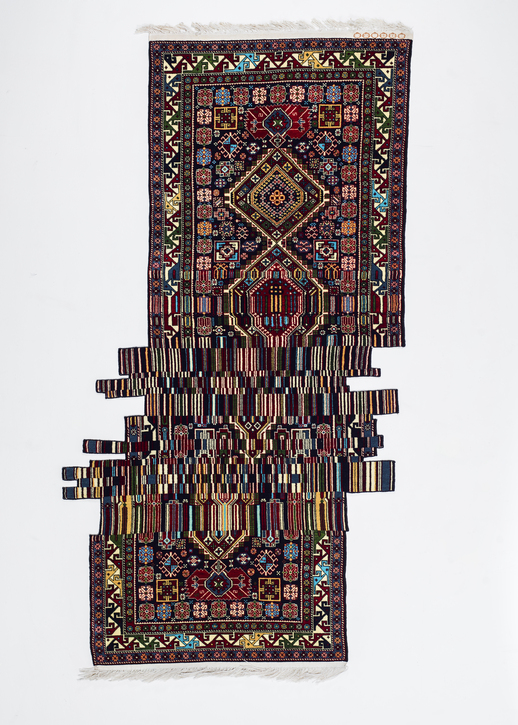 Title

The DNA

Artist

Faig Ahmed

Date

2016

Country

Azerbaijan

Credits

© the artist

Curated by

A public council facilitated by the Ministry of Culture.

Technical details

Handmade woolen carpet, dimensions: 125 x 228 cm.
Description
"Faig Ahmed's artwork speaks to the power of patterns to communicate messages across generations and cultures, chasing links between early human history with the digital age. Carpets are stable records of our history, so it's interesting to juxtapose them with unstable elements such as a technical glitch yet still see things achieve coherence and harmony. The distortions in DNA imagined by scientific attempts to describe metaphysical experiences, suggesting new ideas about the nature of reality and the limits of human perception. Firmly connected with ordinary people's daily life, it is a huge metaphor representing everything, social structures, and people's way of living included. The artist resorts to classical carpets, for blueprints, and then makes innovative mutations. Even in the most traditional and conservative frameworks, we can impart and receive information and ideas, also getting the opportunity to hold opinions and to, regardless of existing limits. Freed fragments also stand for better expression of the genuine codes behind the cultural composition. And it does not mean that the consequences will necessarily disrupt the classic, but on the contrary, decoding the genuine could provide better insight creating a new inspiration".